Improve Productivity with These 5 Office Design Changes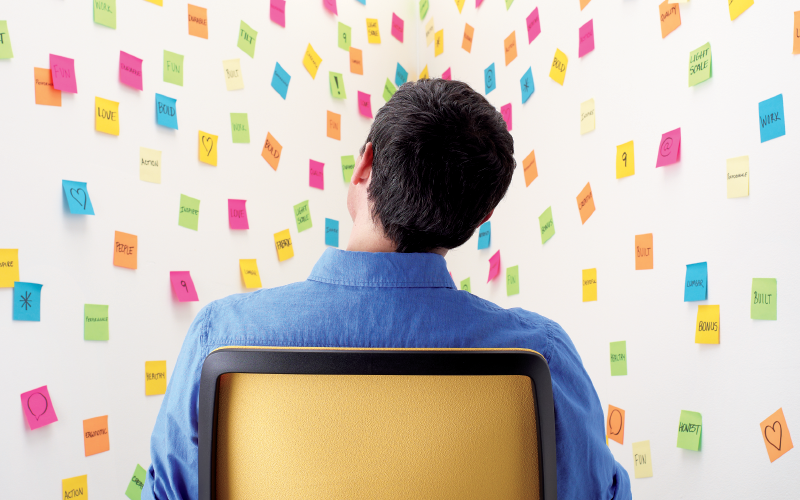 Improving workplace productivity is complicated.
Every business has its own processes, problems and people issues, so solutions are never one size fits all. Getting more done for less may require radical actions like downsizing or leadership change. It could mean that the company needs to reevaluate its place in the market.
But sometimes all it takes is a workplace redesign.
There are hundreds of workplace surveys and study results that reveal some interesting ideas about improving your professional space and helping employees get engaged and stay productive.
Here are five surprising statistics and how you can correct them (or capitalize on them) to create a more productive work environment…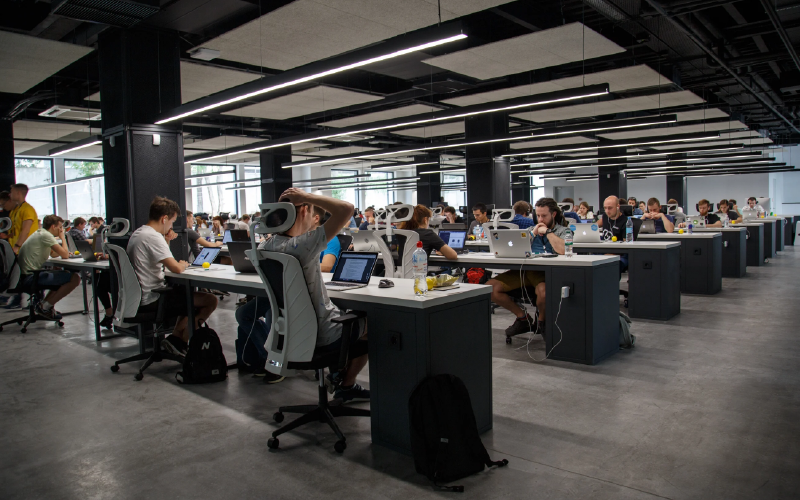 69% of full-time employees reported that distraction at work is a problem (Udemy)
SOLUTION: Give peace a chance.
Not many people are laser-focused on their tasks for 8 hours straight. Typical work days are full of non-work-related conversations, food and beverage breaks, and restroom visits. And of course, the temptation of social media is always just a browser tab away.
That kind of routine interruption is expected. However other distractions are more persistent and can chip away at overall productivity.
If the issue is ambient noise or crosstalk because of an open office layout, you have a couple of options. Better design choices can provide cover for the things that are taking your people off task.
RELATED READ: 9 WAYS TO MANAGE OFFICE ACOUSTICS
Deploy acoustic countermeasures to help absorb, deflect, or mask the sound. You can do this with portable dividers or fixed wall and ceiling panels. Depending on the layout of your space, you might find that white noise generators or plants work just as well.
Another option is to designate space for heads-down, focus-heavy tasks. This involves making work areas available for people who need to relocate for a few hours or even a few weeks to get the job done.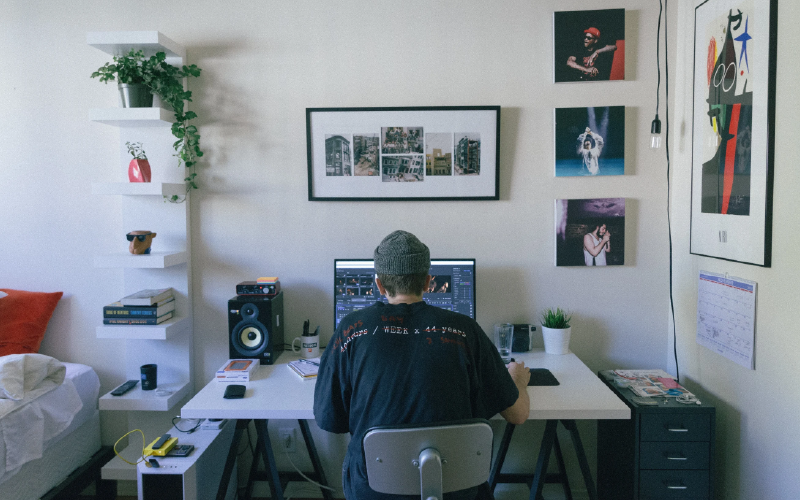 77% of employees reported that they are more productive when working away from the office (Upwork)
SOLUTION: Let your people go.
For some, the workplace isn't always the best place to work.
Not every company is comfortable with allowing employees to work from home, but flexible work options are quickly becoming the new normal.
The amount of flexibility granted ultimately depends on the employee and their job function, but more companies are finding that free choice really can boost productivity. 
It can also help you maximize existing space without moving or expanding.
In the past, one private office would be assigned to one employee in perpetuity. But by introducing options like remote work and telecommuting, that same office can become a shared workspace for several employees or a hoteling space for a rotating roster of part-timers, contractors and freelancers.
One key to increasing productivity starts with abandoning traditional thinking and experimenting with creative ways to rearrange time and space.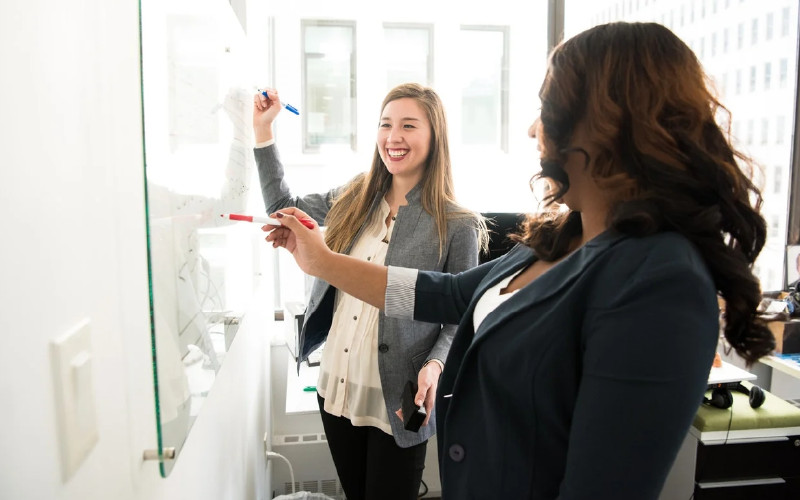 88% of employees said company culture was at least relatively important (Jobvite)
SOLUTION: Make a statement with your space.
What does culture have to do with productivity? Only everything.
Culture connects people to your company and their work. Culture is the thing that gets employees out of bed in the morning and excited to come to work.
Think of culture as your unique recipe of people, place and purpose. You need all three ingredients to work together or else employees can become disengaged, uninspired and… unproductive.
Rethinking your office design is always a good place to start. Yes, a great culture takes more than a great workplace, but bland and boring is always bad for business.
Start simple.
Swap out some plain white walls for bright colors. Add more artwork, antiques, or bold branding into your design scheme. Adopt a more creative layout with more comfortable (or functional) office furniture.
Never forget that culture starts and ends with your people. Get their input and opinions to design an environment that supports and inspires them.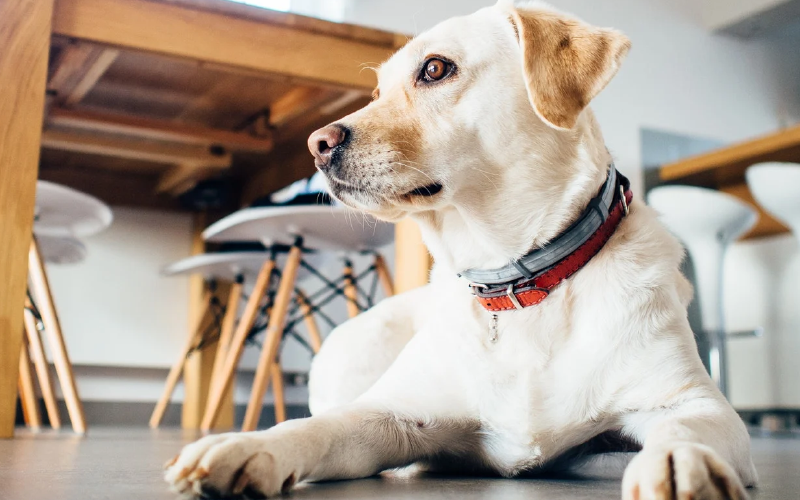 91% of employees who work in pet-friendly workplaces feel fully engaged with their work (Nationwide)
SOLUTION: Get more pet-friendly.
Businesses that invite four-legged staff members into the fold are seen as much more tolerant, flexible and FUN.
Allowing pets in the workspace can be more than just an indulgence for pet owners. There are proven benefits in designating your office as a dog-friendly space.
Dogs improve morale, provide comfort and reduce stress. They spark conversations and spontaneous interactions between co-workers. And when employees bring their pets to work they may even save on pet-sitting fees or eliminate trips home to take care of their animals.
Promoting yourself as a pet-friendly office can even boost your recruitment and retention efforts.
It's an easy workplace change to test out before making any long-term commitments. Try one day a year to start: the official Take Your Dog to Work Day happens during the third week in June. You could even roll it out as a once-monthly or once-weekly special day.
If the experiment works, you might consider setting up a separate dog-friendly work area where people can lounge with their laptops and lapdogs. Designate an on-site dog park or schedule regular "walk and talk" staff meetings.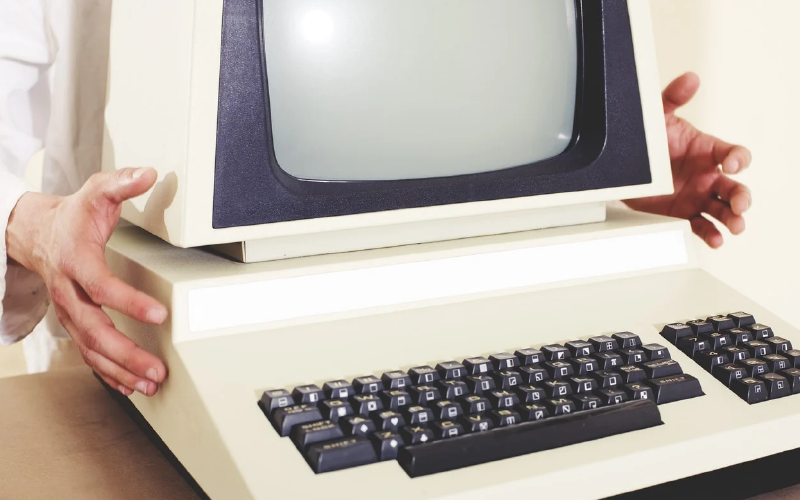 Workers at technology laggards were 450% more likely to want to leave to go work elsewhere (Unisys)
SOLUTION: Get with the times.
Nobody wants to be called a "laggard."
And nobody wants to work for one either.
If your staff is frustrated and unable to do their best work because of outdated technology, you have a better-than-average chance that they'll leave. But even if they don't, second-class tools will guarantee that productivity gets stuck in neutral.
If better technology is such an easy way for other companies to poach your best and brightest, that means it's just as easy for you to upgrade to keep your people in place.
Computers, laptops, tablets and a quality wireless network are the table stakes. To really up the ante, you'll need to sample things outside of your comfort zone.
Sometimes that will mean investing in new hardware (interactive digital smart boards, biometric security, private phone booths) and other times it requires strengthening your network to try new software (project managing apps, presentation programs, augmented and virtual reality tools).
Tap into the passion people have for new technology and become an early adopter instead of rushing to catch up later on. 
An easy, low-risk way to find out if cutting-edge office technologies are right for your company is to take them for a test drive. Get your feet wet before diving in. Set up a space in your office where people can try out tech-integrated office furniture and the latest communications and collaboration tools.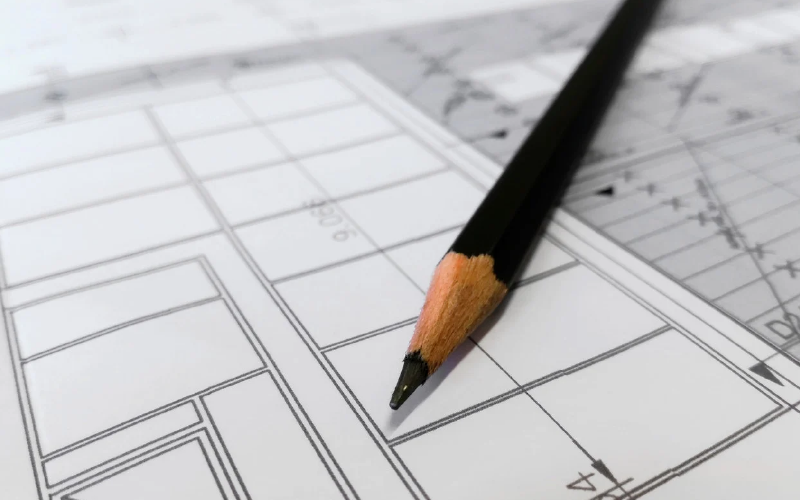 Time to think differently about your space.
The place where you do business is important.
I find that it always helps to imagine your office like a factory floor.
Think of the work that goes into planning the layout and workflow of a space like that. Think of the dozens of complex and specific machines that are necessary to move the manufacturing process along. They are all connected and dependent on each other.
Now imagine what happens when something goes wrong at one of those points in the process. When output slows or stops, that problem gets fixed immediately. They don't wait until the next budget cycle to order a replacement part.
You can reap the productivity rewards of a high-performing workplace if you change the way you think about your office. 
Even if you're not planning a move or a major redesign, I'd be happy to talk with you about ways that you can make your space more productive, people-centric and profitable.