Workplace Readiness: How to Prepare Your Office for What Comes Next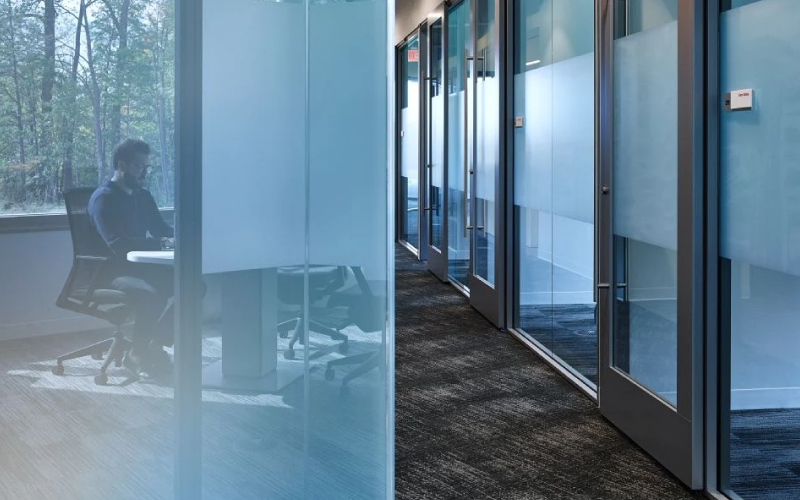 We need to talk about your office. 
You remember the office, right?
It was that place where your employees showed up every weekday to do the valuable work that moved your business forward. During office hours, it was a place full of energy: keyboard clicks, telephone rings, and the engagement of people, (your core asset).
It was also a social place full of conversations and laughter. Morning meetings smelled like fresh-brewed coffee. Sometimes there were bagels or birthday cupcakes in the break room. Coworkers felt more like family.
Then COVID-19 slammed the brakes on business as usual and companies scrambled to adjust.
Employees worked from home. Meetings became virtual. And the day-to-day activities of brick-and-mortar workplaces came to a screeching halt.
Months after the start of this pandemic, many businesses are still trying to figure out their new normal. Some are struggling. Others have found ways to thrive.
But COVID-19 has forced companies to take a long, hard look at how they operate, where they do it and what this all means for the future of work.

Is this the end of office space?
You've probably read the headlines.
You know the ones… asking the scary questions that keep commercial real estate agents up at night:
Have offices become obsolete?
Is this the end of the physical corporate workplace?
My short answer is no.
I just don't think that most companies can thrive without some version of a collaborative, physical workspace.
That said, I believe COVID-19 has triggered a wave of change… There is an opportunity for the workplace to evolve and become a healthier environment while remaining productive and engaging.
But just how much things change will depend on your industry, your employees, your business, and your culture…
I know companies who have already given up their lease and gone 100% virtual. I know government organizations that didn't (and couldn't) miss a day of work. And I also hear every day from CEOs and business owners who are eager to get back to the office… back to the way things were.
They want their employees and clients to be safe, but they don't know where to begin. They need help figuring out that first step.
They want to know how to take action.
Three keys to getting back to work
Any company preparing a return to the office needs to make immediate adjustments to its physical work environment, staffing schedules, and cleaning methods. They need to follow CDC guidelines and do everything possible to protect the health of their employees.
When it comes to back-to-work plans, there is no such thing as a one-size-fits-all.
But there are 3 key issues that all companies, regardless of size or situation, need to focus on:

1. Space
Social distancing is your best, first line of defense.
The benefits of putting space between employees and work-stations is a given, but creating open travel paths is just as important. People need to move through aisles and hallways without congestion. Offices with limited space will want to consider creating custom "traffic patterns" with signage and floor markings to avoid bottlenecks and traffic jams.
High-occupancy meeting rooms and communal areas will need to be evaluated so that proper distancing can be accommodated while the function of the space can still support collaboration and connection.  And don't forget those individual offices where the user is centered in the space and two guest chairs sit 3 feet away!

2. Cleaning
You can recruit industrial-grade cleaners who work with military precision, but clean work environments only stay clean with company-wide cooperation.
Explain and clearly communicate any new cleaning methods, protocols and schedules. Establish employee "rules" when it comes to personal workspaces and individual protection like masks, hand-washing and sanitizer. Add signage and keep the reminders coming.

3. Communication
Getting back to work will be a logistical challenge. But it's also going to be emotionally and personally challenging for a lot of employees.
Communication is key. Let everyone know what to expect, when to expect it and what is expected of them. The best back-to-work plans include employee feedback about what worked before, what's working now and how to keep things working in the future.
Adaptability is the key to survival
Companies around the world have been forced to change the way they work because of COVID-19. But how many will emerge changed for the better?
In nature, adaptation has been defined as "the adjustment of organisms to their environment in order to improve their chances at survival."
Today it's COVID-19, but next year the disruption could be something that sneeze guards and social distancing can't fix. It might be a major shift in your industry, a game-changing new technology, or a global financial disaster.
Will your office be up to the challenge?
Is there a way to use this crisis as an opportunity to grow? Can you rethink your workplace and improve your odds of survival in a post-COVID world?
We like to think so, and we're always up for having that conversation.
But we also know that, right now, your office might be empty and tomorrow is as "long-term" as you can handle.
So don't worry about the big questions today.
Our best advice for getting back to work safely? Take it slow and keep it simple. Build a back-to-work plan that focuses on space, cleaning and communication.
And remember that we're here to help if you need us.